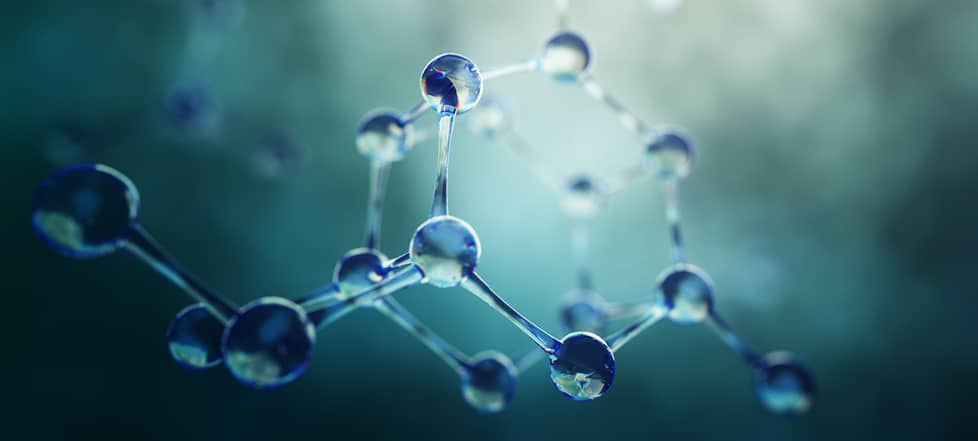 Make the right choice – don't forget Techno Ad is there to support!
There are many criteria for choosing the best elastomer material and here are some of the major criteria such as Temperature, Chemical Resistance, use in a Static or Dynamic environment.
Temperature:
What temperature is the elastomeric material going to operate at and what is the highest and lowest temperature excursions that the elastomer may encounter during its lifetime ?
At high temperatures oxidative attack can cause premature failure of the elastomer. This phenomenon is irreversible as this type of attack can cause the long chain polymer backbone to break down into shorter lengths and/or the crosslinks to also be attacked in the same way. Diene elastomers such as Natural rubber (NR), polyisoprene (IR), and Styrene Butadiene Rubber (SBR), Butadiene rubber (BR) and Nitrile Rubber (NBR) are all susceptible to this type of attack which limits their temperature resistance.
At low temperatures elastomeric materials approach their glass transition temperature (Tg) and can be used at temperatures below this Tg but their properties can be significantly different (ie such properties such as sealing capability can be significantly affected).
Another criteria for selecting the best elastomer is the chemical environment in which the material is going to operate and whether the chemical contact is continuous or intermittent.
Polar chemicals: Elastomers with polar groups – such as acrylonitrile (ACN) ie Nitrile Rubber (NBR) or halogenated elements such as Chlorine (Neoprene) or Fluorine (Viton™ or Kalrez™) improve the chemical resistance. For other chemical materials that are non polar such as ethylene glycol (a typical chemical used in antifreeze for automotive applications) other elastomers that are also non polar (such as Natural rubber, SBR or EPDM) are often used.
Full definitions of each of the elastomers can be found on the web site of Techno Ad (www.technoad.com).
Other important criteria are whether the elastomeric material will be operating in a static or a dynamic mode.
Once the elastomeric material is chosen then other criteria such as mechanical properties (hardness, tensile strength, elongation at break, compression set, stress relaxation etc) can also be incorporated to ensure
The American Society for Testing Materials (ASTM) industry has established a simple guideline (D2000) or chart to define the performance of elastomers using these two criteria (https://www.astm.org/Standards/rubber-standards.html). Other well renowned independent rubber groups such as the Los Angeles Rubber (TLARGI) developed a simple classification that has been available widely and more recently have worked with DuPont in order to bring a simple software package available free to download (http://www.dupont.com/products-and-services/plastics-polymers-resins/parts-shapes/articles/elastomer-chemical-resistance-guide.html). If in any doubt please contact your Techno Ad representative who will be very happy to help you select the right elastomer for your requirements.
Also important to appreciate is that should you already have a part made in a tooling designed for one elastomeric material it may not always be suitable to make the part in another material (i.e. changing from Nitrile to Viton™ or Viton™ to Kalrez™) due to differing Coefficient of Thermal Expansion (CTE) which varies according to the elastomer and the % of polymer used in the compound – further information can be found from your technical representative at Techno Ad.
Viton™ is a registered trademark of The Chemours company and Kalrez™ is the registered trademark of DuPont LLC.