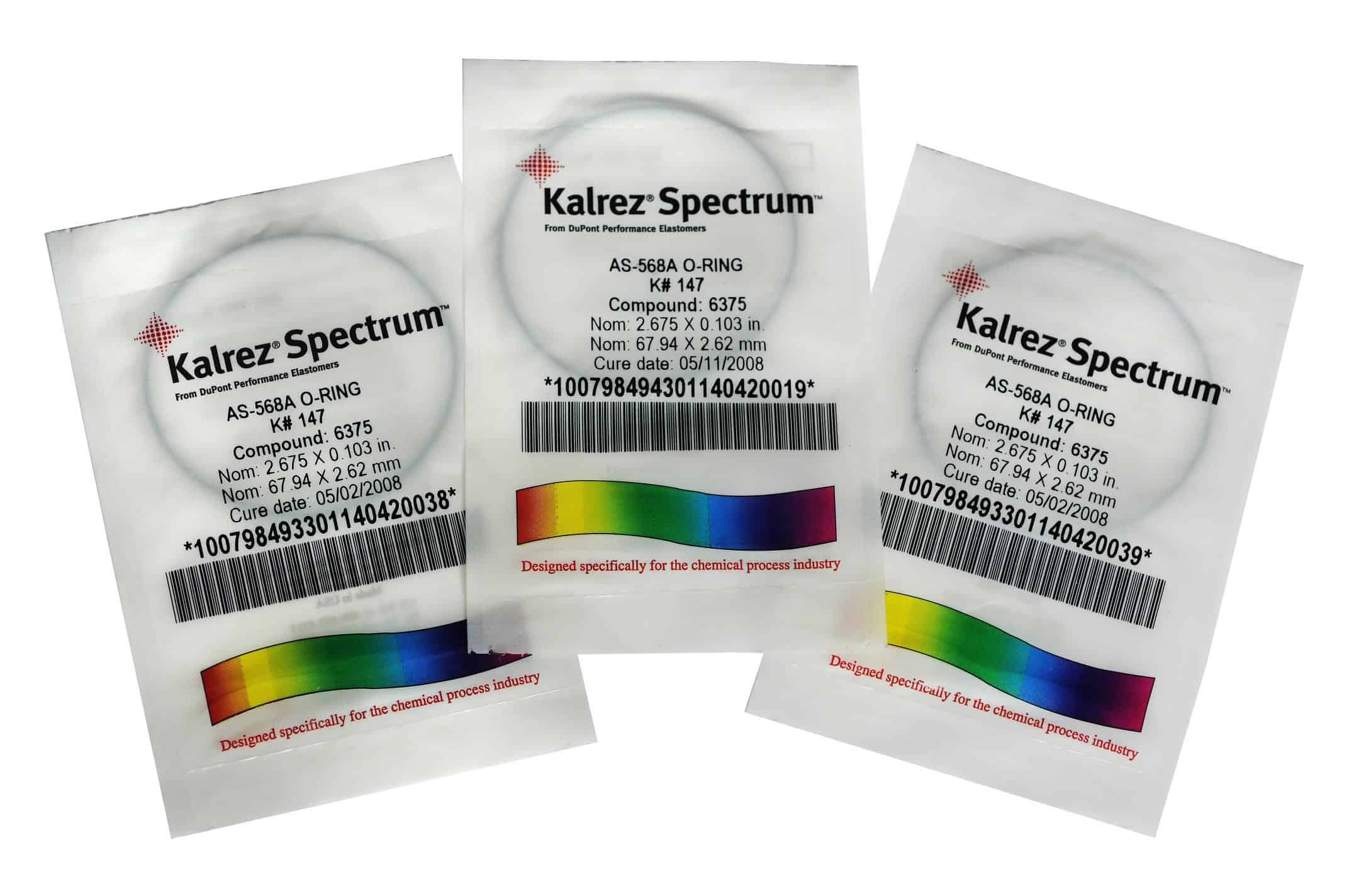 Kalrez™ parts last longer and seal more effectively than other elastomers in demanding processing environments.
DuPont™ Kalrez™ perfluoroelastomer parts (FFKM) resist over 1,800 different chemicals, while offering the high temperature stability of PTFE (327°C).
They're used in highly aggressive chemical processing, semiconductor wafer fabrication, pharmaceutical, oil and gas recovery, and aerospace applications. The long-term, proven performance of Kalrez™ parts can mean less frequent seal changes, repairs and inspections, increasing process and equipment uptime for greater productivity and yield.
Kalrez™ parts and seals also help prevent semiconductor process contamination by reducing particulates, lowering extractables, and resisting degradation in harsh plasma. Kalrez™ parts provide low outgassing in vacuum-sealing applications. FDA-compliant seals are also available for food, beverage or pharmaceutical processes.
Techno Ad is the authorized distributor of DuPont/Kalrez™ in Israel.
To learn more about Kalrez™ from DuPont, visit: