On Techno Ad's website, you have the option to directly search for O-Rings.
1
To Launch the tool, click on the "Find" icon via the left-hand side of each page on our website.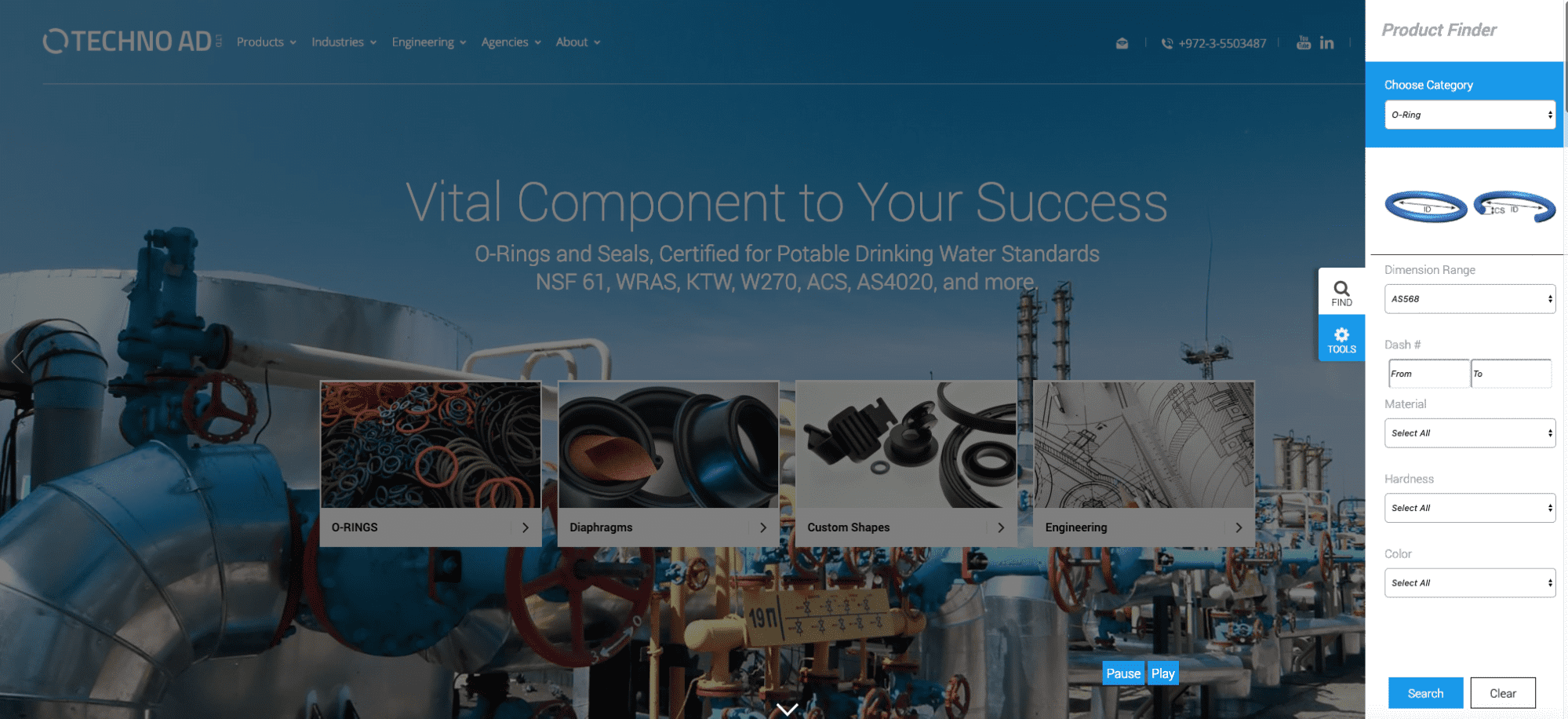 2
Select the product category:
O-Ring for standard AS-568 or ISO 3601 O-Rings
O-Ring DW for O-Rings produced from Drinking Water Certified compounds.
X-Ring
Cords
3
Fill out the necessary details, such as sizes, materials, hardness, etc.
Note: you don't need to fill out all the details.

Click "Search".
4
Select the requested products for RFQ
If there is a green checkmark then the product is currently in stock.

Click "Send Request".
5
To complete your request, fill out the details of the final form: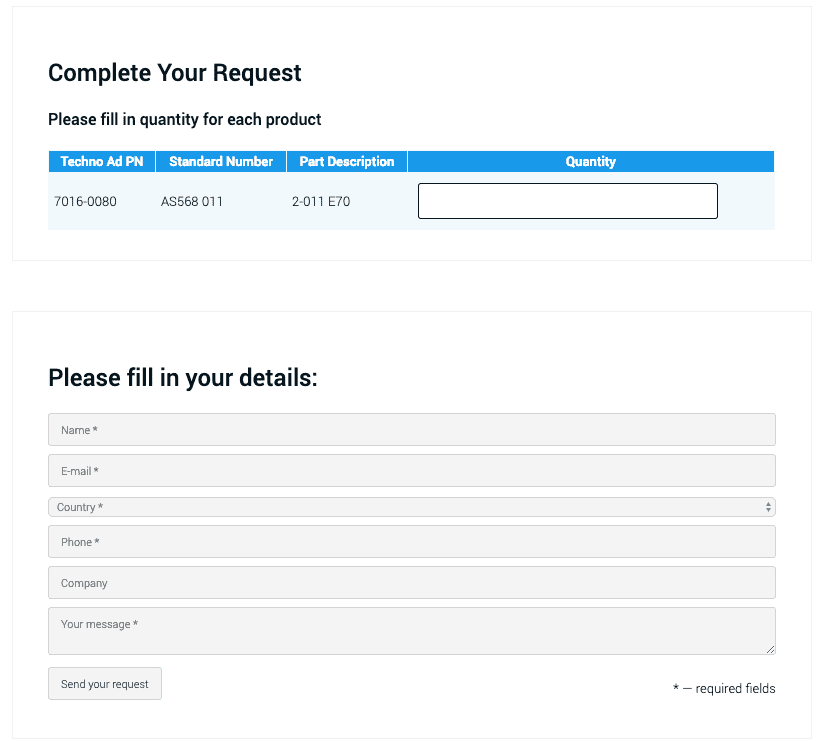 A Techno Ad specialist will contact you about your request as soon as possible.
Thank you!