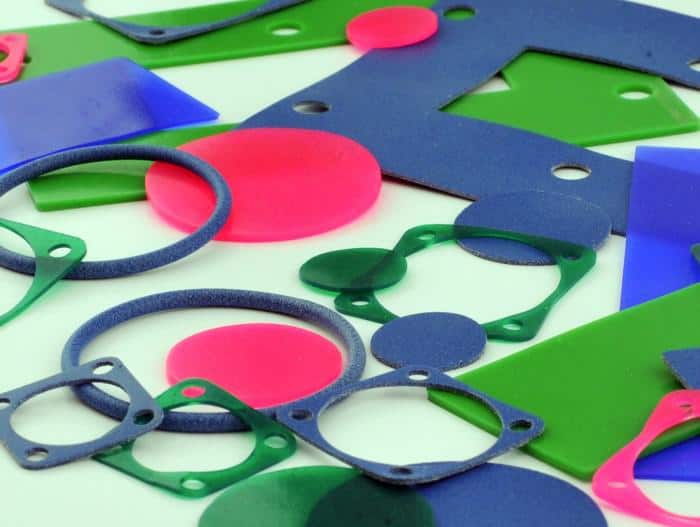 P&P has over 50 years of experience in the manufacturing processes involved in making high quality and reliable conductive particle loaded elastomers. P&P has long-standing relationships with leading manufacturers, and is at the cutting edge of shielding and sealing technology.
The P&P factory in Essex manufactures popular conductive elastomer profiles to MIL83528C specification. These can be supplied as cut or continuous lengths, O-rings, as well as sheet material in a wide range of sizes and thicknesses.
Conductively loaded elastomers are available from P&P in silicone or fluorosilicone with any of the following:
Carbon
Nickel graphite
Silver aluminium
Silver copper
Silver nickel
Nickel particles
P&P's unique conductive loaded compounds are blended in-house, which enables the use of a higher proportion of conductive particles than the competition. This provides customers with a better performing product.
P&P carefully considers all the environmental pressures and stresses placed on seals, gaskets and other components, to deliver a reliable, durable, and cost-effective solution.
P&P has a vast range of materials for the environmental sealing sector, including:
Neoprene
EPDM
Poron
Solid Silicone
Silicone Sponge
SP16 Silicone Sponge
Nitrile
FKM/Viton®
P&P materials are available in the following profiles:
Sheet
Self-Adhesive Backing
Fabricated Gaskets
Single Piece Gaskets
Molded Gaskets
rings
Continuous Lengths
Fitted with Limit Collars or Stops
P&P provides products that meet or exceed the latest performance standards and environmental and safety regulations, and which maintain peak performance at extreme conditions. These products fall in the following categories:
Electromagnetic Compatibility (EMC) – O-rings, gaskets, extrusions, and more
Shielding – paint, cable, wire, fabric, mesh, and more
Radio Frequency (RF) – absorbers, enclosures, RFI shielding, and more
Electromagnetic Interference (EMI) – O-rings, cable glands, gaskets, dust filters, ferrites, and more
Electromagnetic Field Shielding (EMF) products
P&P is committed to provide all industries with competitive prices, high quality, and satisfactory service.
P&P factories have the following certifications:
P&P has the following materials certifications:
To learn more about P&P, see: