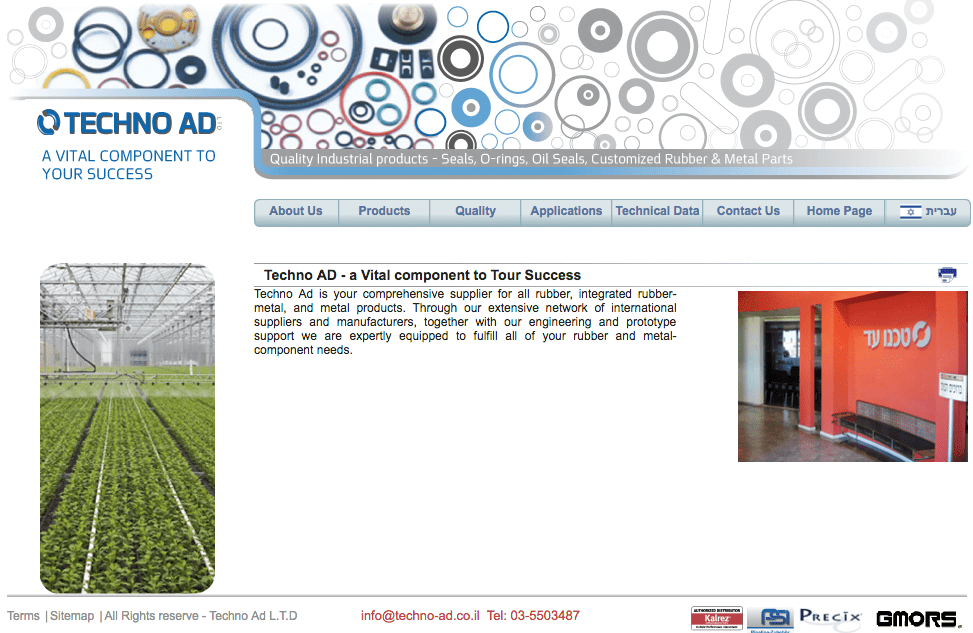 Dear Customer/Visitor,
We are proud and excited to launch the new techno-ad.co.il website. Our goal with the new site is to provide you, our customer, all the information you need to make the best choices when designing new products and ordering from our wide range of seals.
Our website has been developed with you in mind, to provide all of the information you need, drawing from the in-depth experience we have at Techno Ad, in an easy to find and readable format.
The site can be accessed from standard computers, but has also been designed to work smoothly on smartphones and other mobile devices.
In the Products and Market sections of the site you can find basic information about our product offerings and the markets we serve. In addition, product specifications, including standards for sizes, information about rubber properties, and much more can be found in the Engineering section.
This is only the first phase of our new website design. In the near future new features, tools, and improvements will be added that will provide you, our customers, easier and more convenient access to our products and services.
We appreciate all feedback or suggestions, so that we can improve your experience on the site.
It is time to say goodbye to the old techno-ad.co.il, which has served us well for many years, and to welcome our customers to the new and improved Techno Ad site